Easy Way To Deposit Instantly To Many Account Using Instawallet

Instawallet can make all deposit task is very easy and very fast enough. This great feature from instaforex provides is very safe because using ssl security. Instawallet system allows instaforex client to send money to another account.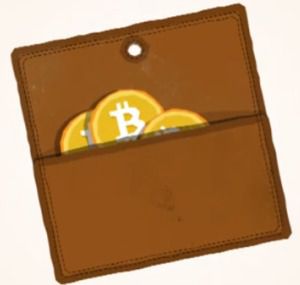 Every instaforex client can transfer their funds using internal transfer via instawallet system. It means every instaforex clients can transfer between trading accounts number. But before using instawallet system, instaforex client have to activated instawallet system from their client cabinet. Here's step by step actication of instawallet system : 😉
Login to client cabinet and click register instawallet by accepting the InstaWallet Offer Agreement
Entering the nickname in the system
After registered successfully usually instaforex client get code i123456 so it means "i" is instawallet it self and 123456 is your trading account number, safe it your instawallet number in safe folder.
After all completed , now you can using instawallet system fully.
Basic functionality from instawallet system is :
1. Transfer funds from your InstaWallet account to your InstaForex trading account.
2. Transfer funds from your InstaForex trading account to your InstaWallet account.
3. Transfer funds to other InstaWallet account.
4. Transfer funds to Email.
5. Transfer funds to another InstaForex account


Now let's talking about the benefits using instawallet system from instaforex company : 😉
instant transfers to friends and relatives;
no commission fees;
within one second your funds will be transferred
easy signup for the system in InstaForex Client Cabinet;
top-notch security rate of the operations conducted;
handy interface in Client Cabinet;
SSL protection of high security level;
anonymous sending and receiving funds;
direct interaction with other InstaForex accounts;
helpful InstaForex Support Service. Monday to Friday 24/5. Email : instawallet@mail.instaforex.com
The system of funds transfers between the accounts is commission-free. Developed as a means of encouragement for the loyal InstaForex clients, the InstaWallet system is a unique facility of a contemporary Forex trader.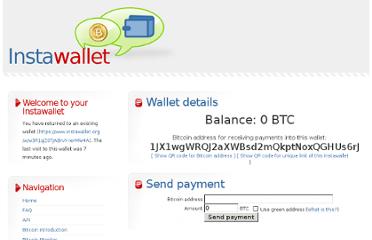 The InstaWallet system can also be used for settling payments between sellers and buyers of Forex signals and expert advisors. The company acts as an intermediary processing internal transfers and guarantees security of transactions.
Activate the InstaWallet service in your Client Cabinet and start sending funds to friends and relatives right away! I think this instawallet system is one best unique system for forex traders to safe their money too. 😉