Secured Options For Instaforex Deposit And Withdrawal Method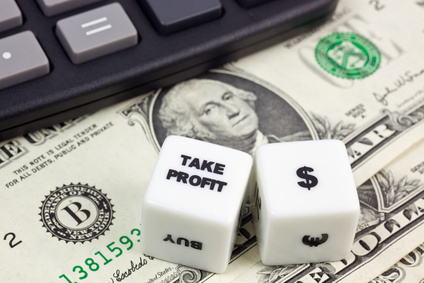 Deposit and withdrawal method in every broker still the best consideration for all type of traders. Because fast and best services in this finance department is one of the final parameters on made decision in joining forex broker. Today many forex broker offering the easiest and fastest way in deposit and withdrawal process. Because of this, instaforex offering this many option in deposit and withdrawal method so traders can receives their funds with safe and scheduled. Here is the details of instaforex deposit and withdrawal method so traders can choose their ways.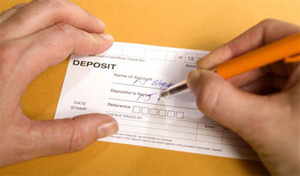 InstaForex offers a wide range of payment methods. The process of funding a trading account is quite easy and will not take much time: 2 minutes for a bank card transfer, 2 minutes for a transfer via payment systems, 1-3 days for a bank transfer, and 1-4 hours for cash replenishment.
We can visit how to deposit and request for withdrawal pages at here.
See details below for deposit and withdrawal method from instaforex :
Deposit
Withdrawal
More details about instaforex deposit and withdrawal review see here. 😉
*All withdrawal requests are processed by InstaForex Finance Department from Monday to Friday, 10 a.m. – 7 p.m. (UTC+3).

InstaForex Debit Card
With the help of InstaForex MasterCard you can withdraw funds from the InstaForex trading account directly to the debit card within 24 hours and regardless of the deposit method. Moreover, this card gives you an opportunity to replenish your trading account without fees.
*Note: withdrawal of funds to InstaForex MasterCard without restrictions and additional commissions is only possible if the account is actively traded on.
SolidTrustPay
SolidTrustPay was designed so that anyone with an email account can send or receive SolidTrust funds. The company launched in April, 2006 and has grown to serve millions of clients worldwide. In addition to providing exceptional EWallet services, SolidTrust provides direct merchant credit card processing accounts.
MoneyBookers/Skrill
Moneybookers is an e-commerce business that processes Internet payments. Moneybookers is registered as a Money Service Business with HM Revenue and Customs in the United Kingdom, and is licensed to operate within the European Union. The company is regulated by the Financial Services Authority of the United Kingdom.
Moneybookers allows sending and receiving payments to/from 200 countries and territories in 41 currencies, supports major credit/debit cards and around 100 local payment options.
LiqPay
LiqPAY – an open payment system that enables easy transfer of money via mobile phone, internet and payment cards worldwide. No need to register in the system to become a user. To work in the system, you need only a mobile phone and access to the internet.
LiqPAY is independent of mobile operators and issuing banks. There is no need to negotiate with each of them and ensure that their customers could use LiqPAY. It is highly secured system. Technology is provided by OTP. There are no restrictions on the country, mobile operator, or bank.
EuroGoldCash
EuroGoldCash is an electronic payment system that allows people from every corner of the world to buy and sell currency without any risk and with the lowest possible fees.
Unique information encoding technology guarantees the highest level of funds' protection. EuroGoldCash belongs to and managed by Big Brain International SA, Panama.
PayPal
PayPal is the safest and fastest online payment system. PayPal allows transferring funds without sharing financial data. Member can pay via credit card, bank account, account balance, or promotional financing. Global commerce is conducted with 24 currencies, and over 80 million accounts in 190 markets. The service is owned by ebay.
Unfortunately, now InstaForex customers are allowed to use this payment system only for withdrawal of funds in case the deposit was made from a bank card or via bank wire only.
CashU
CashU is a Payment Service Provider with a focus on internet payments in Middle East and North Africa. The head office is in Dubai. CashU was established in 2002 by Maktoob (now Yahoo). CashU serves online shoppers in all Arabic speaking and surrounding countries with secure, accessible and easy-to-use payment solutions, giving everyone the possibility to buy online without discriminating on age, income, nationality, or banking contacts.
ChronoPay
ChronoPay is one of the famous Payment Service Providers on the European market. Headquartered is in Amsterdam, the Netherlands. ChronoPay meets the highest security standards as required by the major credit card organisations – Visa, MasterCard, and American Express (PCI compliancy).
China Union Pay
China Union Pay is the only domestic bank card organization in the People's Republic of China. Founded in March 2002, China Union Pay is an association for China's banking card industry, operating under the approval of the People's Bank of China. This payment method is available for Chinese people only.
Payonline
PayOnline System is a part of the Russo-American consortium group. PayOnline System offers Internet acquiring for all companies and clients willing to accept and send electronic payments using bank cards.
NETELLER
The NETELLER is a free online payment account that you can use to make deposits and pay for goods on thousands of sites. You can also use your eWallet to accept payments from other sites or individuals.
W1
Payment service "Wallet One" — is quick and easy payments with mobile phone or computer. Moreover, it allows send sms-messages and make international calls all over the world.
PayAnyWay
Payment service provider PayAnyWay was founded in April 2010 as individual project, using most relevant technological and financial solutions for acceptance of payments towards online stores and services.
The major task of the project is provision of simple, handy and safe payment method for any company regardless of its size, occupation and accounting currency. Basic requirement to our partners' business is Russian and international legislation as well as Conduct and moral standards compliance.
Ukash
Getting Ukash is easy and convenient. Ukash is available at over 420,000 outlets worldwide, in over 55 countries. You can get Ukash from shops, petrol stations, kiosks, ATMs and online. You simply exchange your cash for a unique 19-digit Ukash code. Ukash is a safe payment method. Your Ukash code can be used to pay at thousands of websites that accept Ukash. You can also load prepaid cards and eWallets.
Local transfers
Local transfers are payments processed by authorized representatives of InstaForex to the clients' accounts. It is easy and secure way of depositing and withdrawing money.
Filspay
Filspay is a solution for people who want to use micro payments without using visa or master card so there's no chance of anyone to access their financial details.It's also for those who don't have credit card. Spending using FilsPay is like spending cash. Filspay prepaid cards sold in 4 dominations which are 3 Fils, 10 Fils, 35 Fils, 100 Fils. A list of authorized resellers can be found at reseller page.
Paxum
Paxum is an Ewallet Payment Service. There are two parts of accounts in Paxum system: the Paxum ewallet and the Paxum MasterCard. Everyone can get an ewallet when they sign up, and everyone can request the Paxum Mastercard.
PayCo
PayCo is an Electronic Payment Service that enables you to send and receive electronic payments.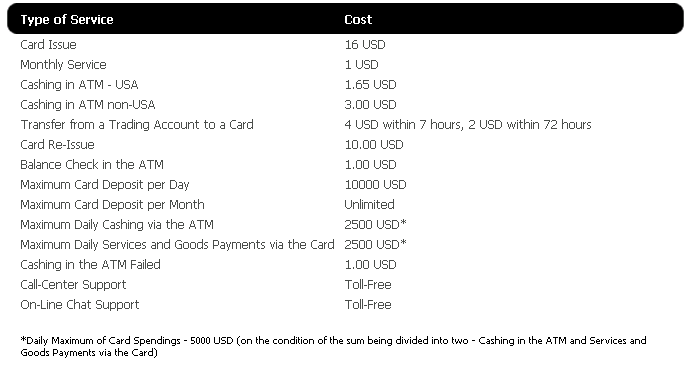 I've hope instaforex deposit and withdrawal review above can suitable for all of us as a traders. 😉 Wanna test your trading skill at instaforex standard account (0.01lot=1pip=$0.01) with laverage up to 1:1000 ? Why not do we ? So, open live account and test your self how great trading with instaforex standard account here.