Easy MT4 Android Tutorial Guide For Mobile Trading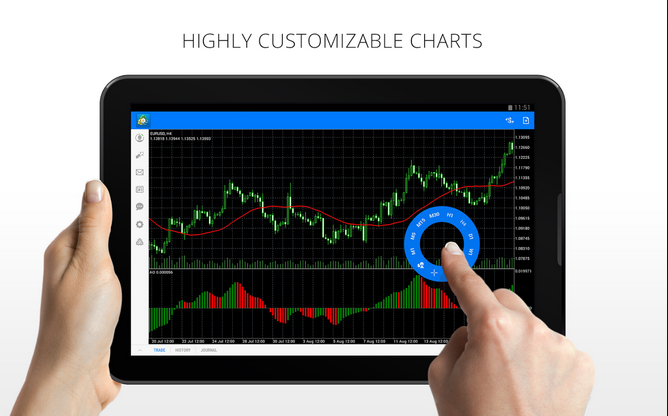 Metatrader 4 Android Tutorial
At this time, forex trading is no longer extraordinary thing. Moreover, now trading forex can be done in anywhere and whenever you want by using metatrader 4 android that we can download from google play store. Today's, trading forex have been used as extra income or even more some group of people, trading forex has become part of the lifestyle for a living.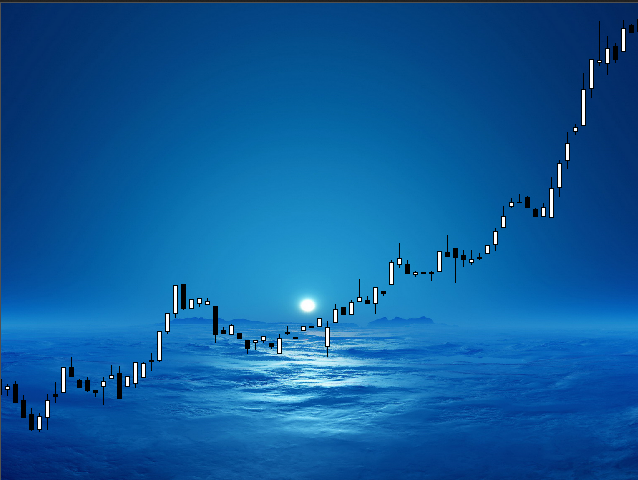 Trading forex certainly contains a significant risk due directly proportional to the results obtained. Basically all types of businesses should be run using knowledge and good techniques and reliability. Therefore, trading forex should be done with the best rules or best trading system and good money management, because nature of trading forex is an investment. Never think that trading forex make us to get rich quick. We must change our mindset trading to investment concept. So invest wisely.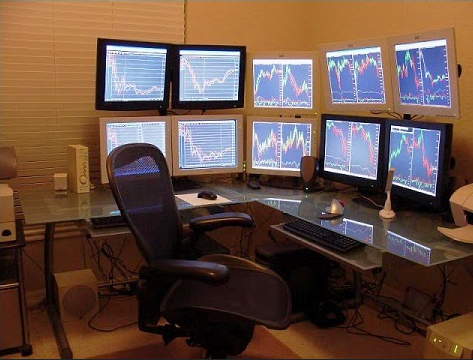 If we want trading forex with wise better looking trading system that have risk reward ratio at least 1:3 or in other mean invest only what you can afford to lose. So the first steps thing in trading forex are how we use a good money management and combine it with proven accurate trading techniques which works in all market conditions.
Now, first step is download mt4 android from google play website. Then after downloading is completed, we need to installing first before we login to demo or live forex trading accounts. So, just press install button to completing metatrader 4 for android installation in our smart phone device. After completed, then we login to our existing live trading account or if you want to create demo account from you favorite forex brokers. Just write it down the name of your favorite forex brokers name on search column provided as shown in the picture below.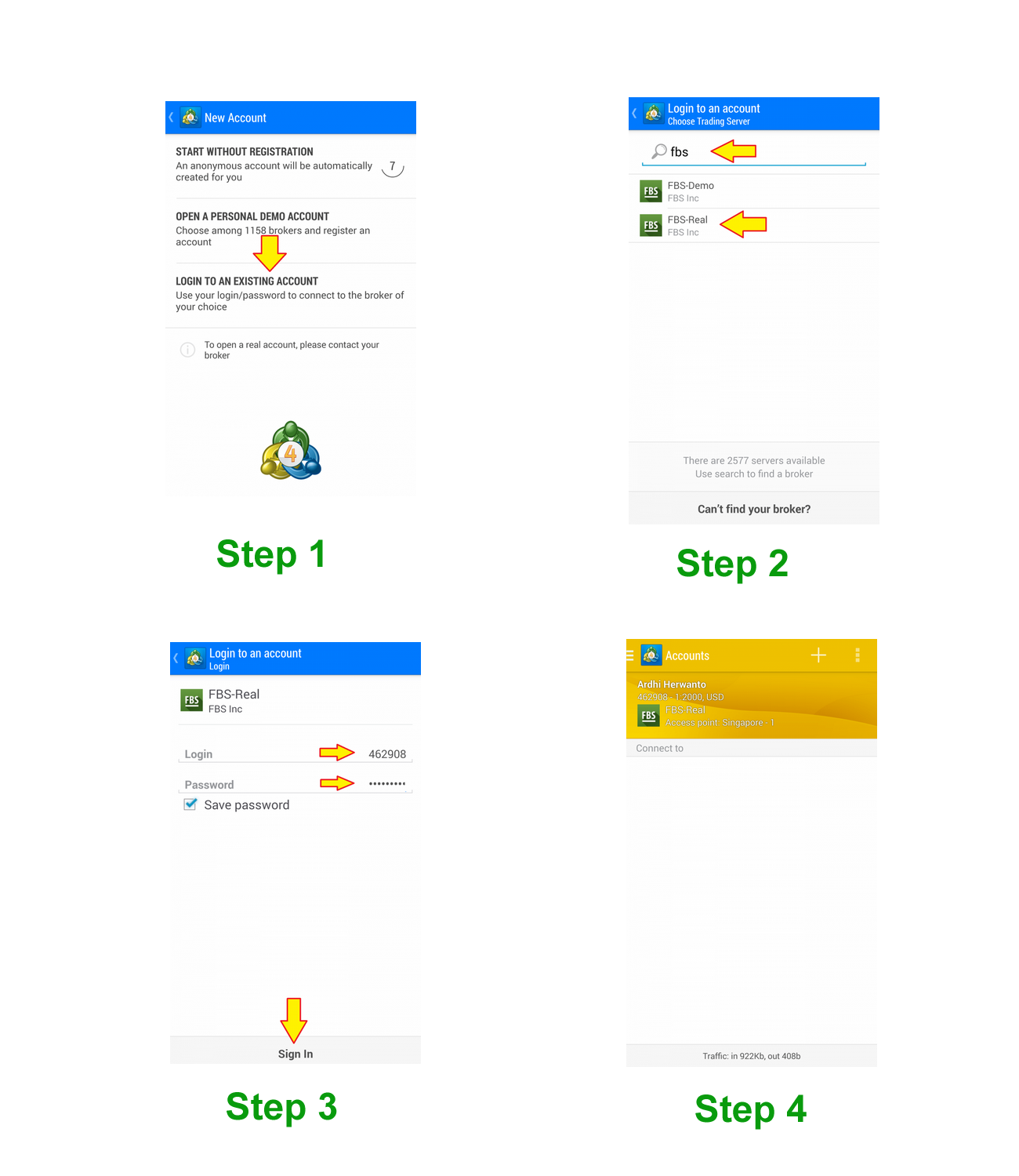 Or if you want login with demo account for practice, just choose "Open Personal Demo Account", then type down the name of our favorite forex broker until appear name of the broker with demo server then choose that broker then fill the name, phone number and email then choose account type, laverage and deposit amount then finally press "create account" button. So, that's it. Your demo trading account is ready to trade.
See simple tutorial picture below.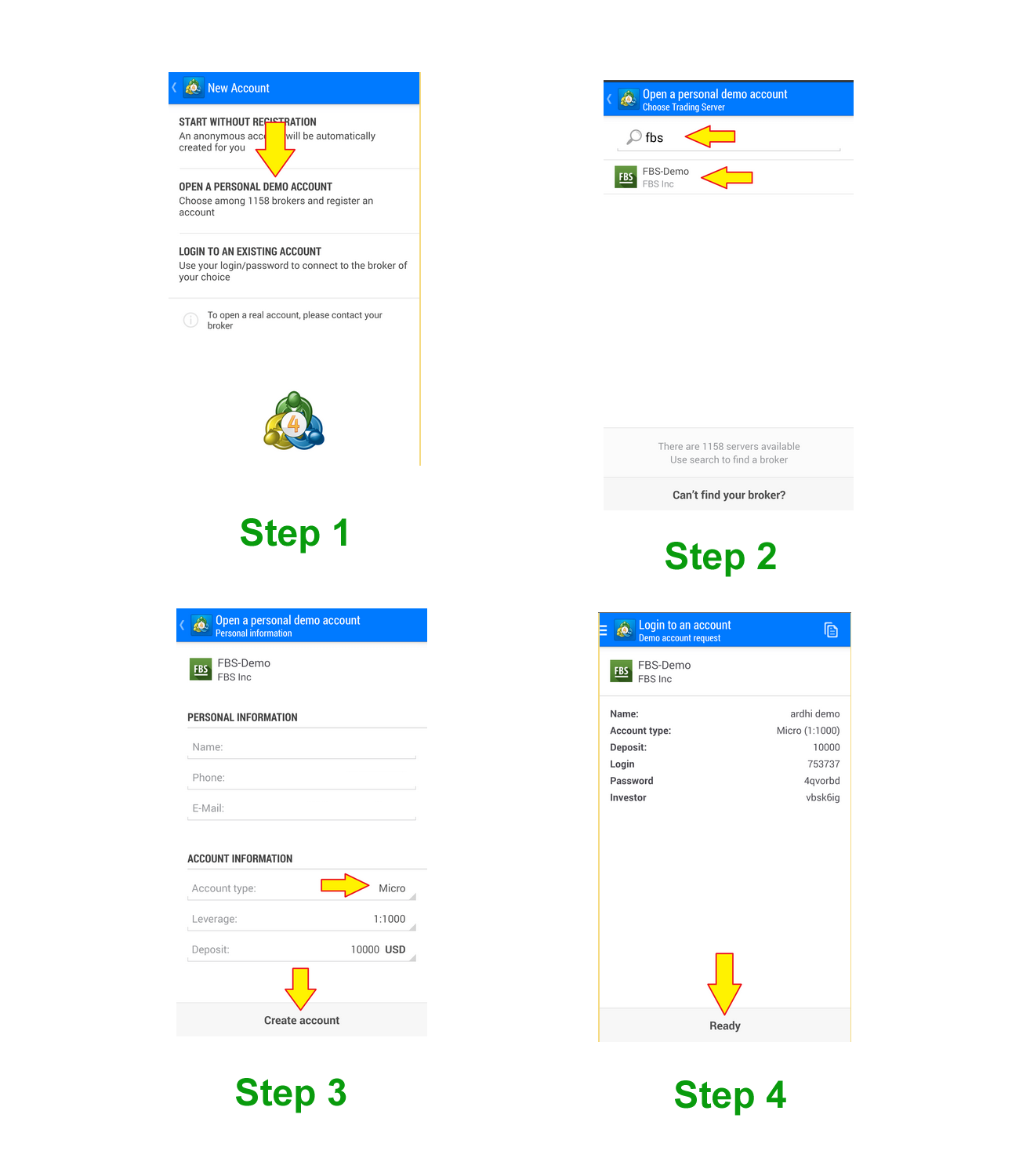 You can open new order by press "plus symbol" in the top right corner and press the "dollar currency symbol" to view another pairs.

Basic Guide For Mt4 Android Trailing Stops
If you want to using trailing stops in our trading positions, first the order position must have stop loss level, so then we can modify the trailing stops level price. And as we know trailing stops works only if our trading position already have profits value right ? so, after this done we can modify our stop loss level with only press and hold of trading position that we'll to modify in 3 seconds or more then release it, so then choose modify order, then change stop loss level with exact price then press modify. That's it.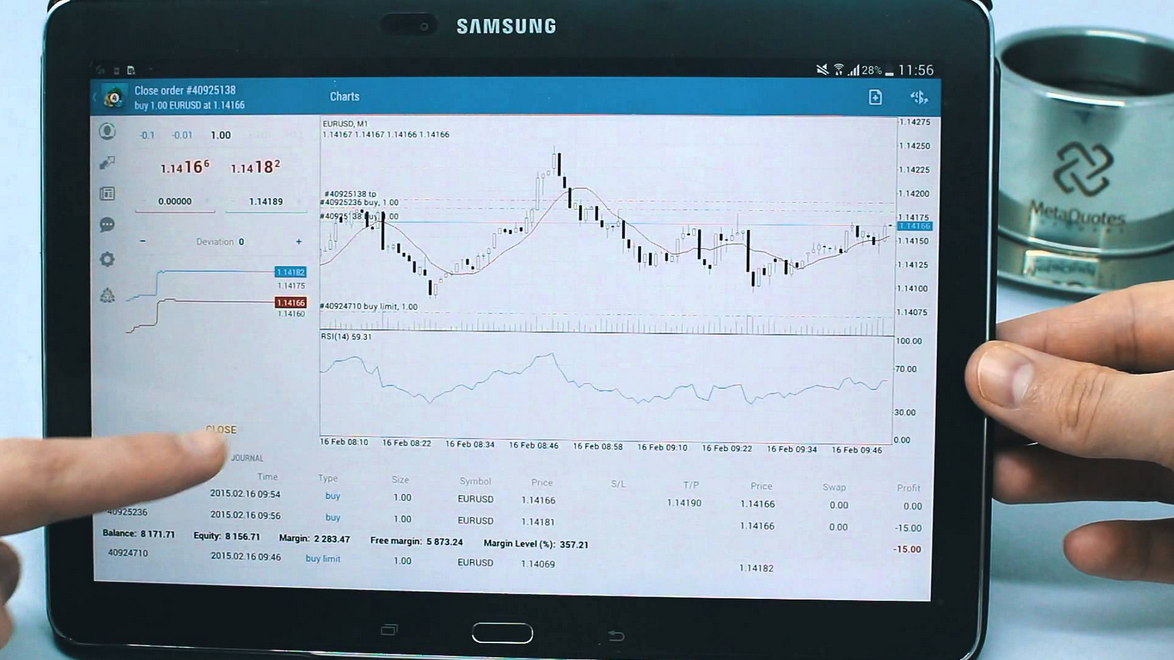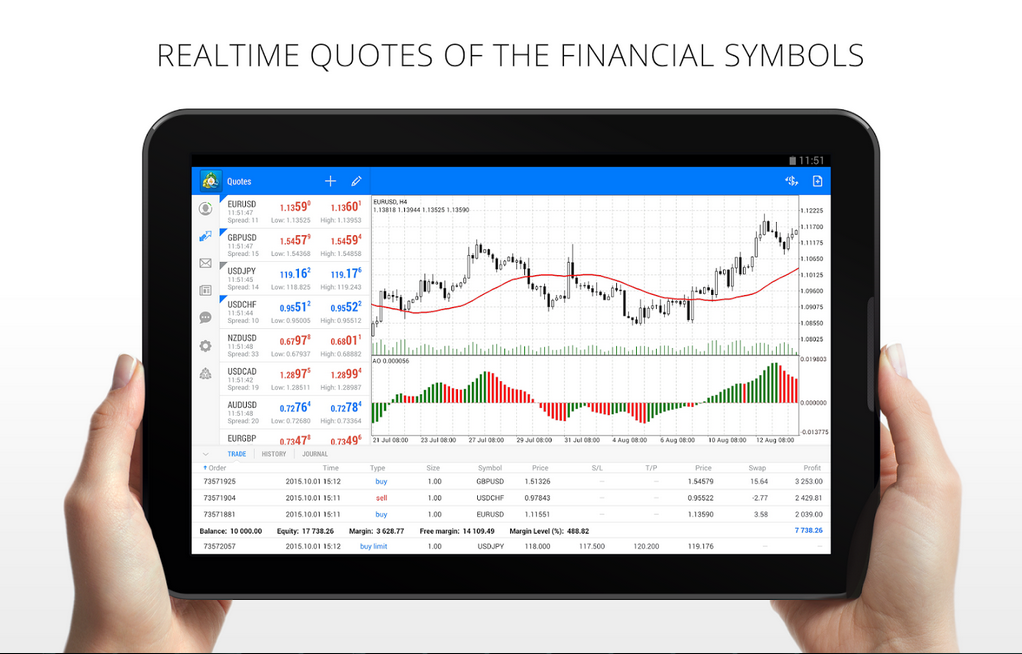 With this simple fast and easy mt4 android guide tutorial, we've hope we can get forex trading signals more often because we can analyze without limit of time anymore. The features of this mt4 android are almost the same with metatrader 4.0 trading platform for pc, so we don't need to open laptop or personal computer anymore to start trading forex, just open metatrader apk from our tablet or smartphone then trade it with fast. Mt4 for android is very helpful for busy traders so they can monitoring and analyze their floating orders in anywhere and anytime they like.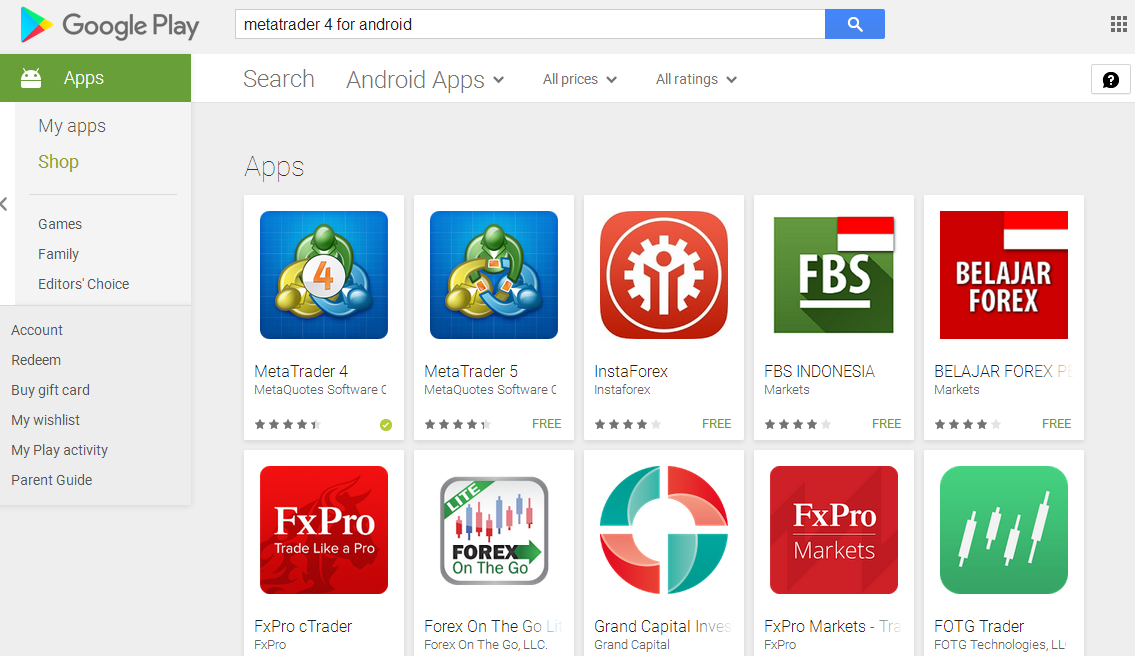 Metaquotes are always release the best version in order to make more simple design and easier to use than the previous version. We are sure you can use metatrader android well. Once again, don't forget trade with wise in our very best of recommended forex brokers that already list in the box below in order to get the best trading conditions in using our trading strategies.