The Best And Simple Trade Copier Forex Expert Advisor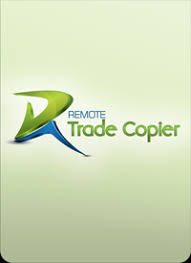 Sometimes we need best and simple ways to get trade copier forex expert advisor. By using this software we can copy trade from metatrade master and paste trade into metatarder slave as a target copier. So, with this tools we can be forex signal provider too right? it means if we have a good trading skill so we can sale our service to people who wants to trade with us by getting our trading signals by using this copy tools. This copy trade forex software is very useful if you want to make multiple transaction from your trades so all your entry trading activity will be copied to several metatrader slave.
And why i said this software is "The Best And Simple Trade Copier Forex Expert Advisor" ? is because there is option for reverse signal to metatrader slave or metatrader target.
This copy trade expert advisor work in real time without delay. Here is the details below that we can see more features about this copy trade ea :
Copies trades from one source (master) account to multiple following (slave) accounts.
Allows investor (read only) password for source (master) account.
Reverse Features that we can set to true/false
There are no complicated settings and input parameters, everything is easy.
Works with different brokers ECN,STP Using 4/5 digit price.
Works with different quotes symbols (EURUSD_FX, eurusd_m, etc.)
Allows copying trades between brokers with instant execution and brokers with market execution (ECN).
The volume for the following account is chosen by the difference of FreeMargin between source account and the following account. Minimum and maximum is limited by the platform. It is better than fixed lot size.
Copies signals of Expert Advisors as well as Manual trades
Supports most types of market and pending orders
Partial close of market buy and sell orders
Works with standard and micro accounts
Runs on Windows Server 2003/2008, Windows 7/Vista/XP
Download manual instructions to learning the features from this copy trade forex expert advisor here. 😉
So, the conclusion we can use our trading skill to help another traders by using this trade copier ea forex software. For getting this trade copy mt4 ea, just send $125 via paypal as a donation [contact to : okadafx@gmail.com] so i'll give the download link for this the best forex copy forex expert advisor. With this forex copy software, we'll safe more time and effort to analyze forex charts. This copier software is very suitable if you have a good forex expert advisors and want to duplicate the profits to unlimited accounts.